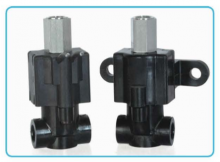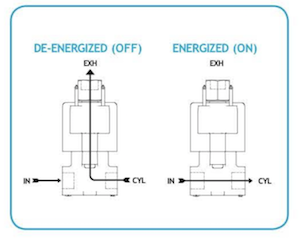 3-WAY NORMALLY CLOSED (piped)
---
General purpose valve engineered for economical applications. Engineered for competitive cost and reliable service. The valves can be used with air, inert gas and liquid media.
•Cost competitive.
•Molded plastic exterior with internal stainless steel parts.
•Engineered with proven performance and reliable service.
•Also available with a forged brass body and integral mounting bracket.
•Great for humidifiers, pneumatic actuation systems, beverage dispensers and other equipment.
* Consult representative or factory for options and specifications