WE HAVE YOUR VALVES
SOLENOID OPERATORS
Our full line of solenoid valves are available as operators only. An operator is a valve without a body allowing you to configure them to a manifold. In the specifications section of the valve product pages you will find the operator drawings for the configuration details.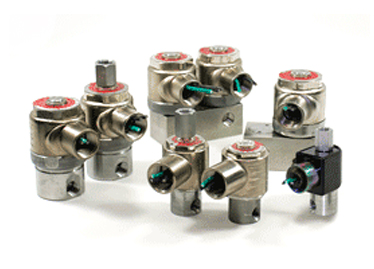 HAZARDOUS LOCATION VALVES
PeterPaul explosion hazardous location valves are used where fire or explosion hazards exist due to the presence of flammable gases or vapors, flammable liquids, combustible dust, or easily ignitable fibers. Hazardous location valves are recommended or in some cases compulsory, where a high level of protection from explosion is required. For applications that require low power, a low watt version is also offered.
HIGH PRESSURE VALVES
PeterPaul high pressure valves operate with a pressure between 1000 and 3000 PSI. Medical, laboratory, instrumentation and industrial companies as well as other markets that require high pressure bottled gas with media such as 02, C02 and compressed Nitrogen use our valve in various applications.