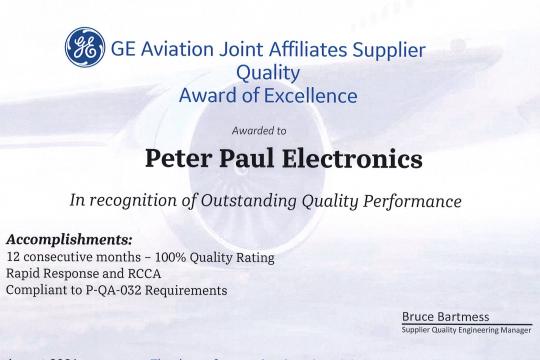 TDI/GE Aviation awarded...
DI/GE Aviation started a recognition program for our supply base in appreciation of their continued support and dedication.  Suppliers are highlighted during our monthly QIP Management Review meeting for their accomplishments such as: most improved, outstanding quality performance, best practices, etc.
Congratulations for being selected as "Outstanding Quality Performance" supplier in the month of August.  We appreciate all the hard work you'...