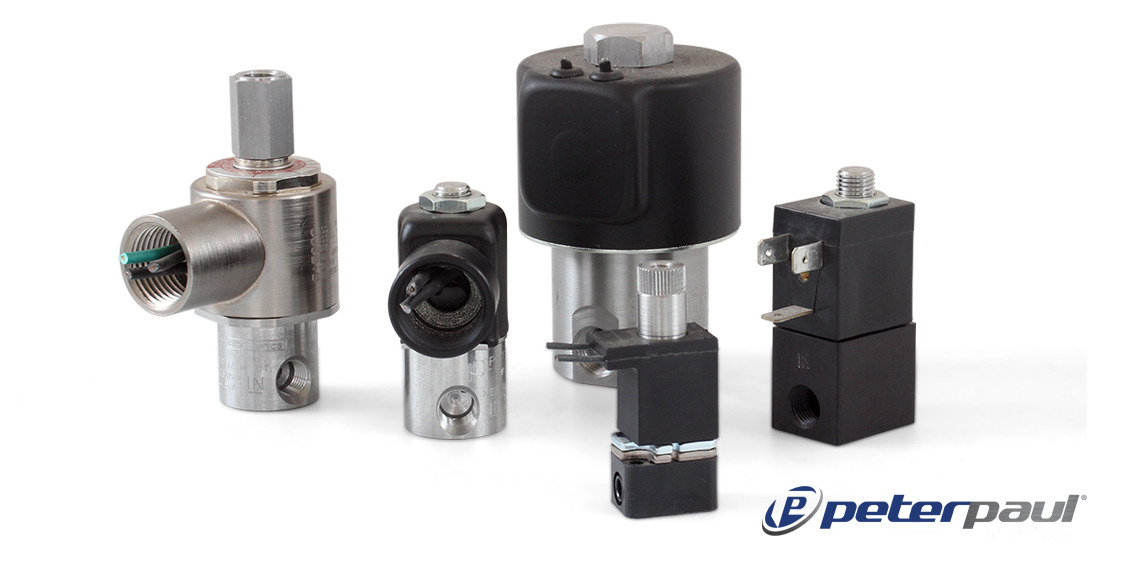 Founded in 1947, PeterPaul is a premier manufacturer of top quality and high-performance products providing solutions to our customers. High-quality design, innovative research and development sets PeterPaul apart from other manufacturers. Continuous improvement is in the fabric of the company on all levels. The PeterPaul environment is, more importantly, an organization of people — people with years of experience, dedication and pride, people who bring you products that have a reputation for excellence.
PeterPaul is a manufacturer of solenoid operators and valves including 2-way normally open, 2-way normally closed, 3-way normally closed with exhaust to atmosphere, 3-way normally closed with piped exhaust, 3-way normally open, 3-way directional control, 3-way multi-purpose, high flow, hazardous location, miniature hazardous location, high pressure, low pressure, low watt, magnetic latching, manifolds, operators, plastic, safety, stainless steel, and mini valves. PeterPaul offers thousands of possibilities from solenoid valves that operate with power as low as .5 watt to pressure as high as 3000 psi.
PeterPaul has two facilities, a 77,000 square foot plant in New Britain, Connecticut, and a 23,500 square foot facility in Fajardo, Puerto Rico.
Corporate Philosophy
We at PeterPaul put a heavy emphasis on the word quality. In describing our products, quality is the most important term. One of the results of being in a specialized business like ours, since 1947, is a thorough knowledge of all facets of manufacturing and development of superior valves and operators.
PeterPaul has kept pace with every technical improvement that has been made available both in material and techniques. Our fully staffed design, research and development departments consistently bring new and exciting products to the world's marketplace.
Accurate, high-speed manufacturing and top-quality components are only part of the picture. Our dedication to our customers' needs, both in service and delivery, is a very significant part of our operating philosophy. Our sales department is ready to answer questions and to solve your valve needs.
Please feel free to call, chat or email us.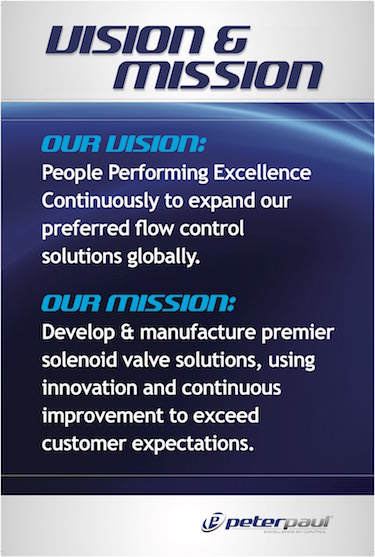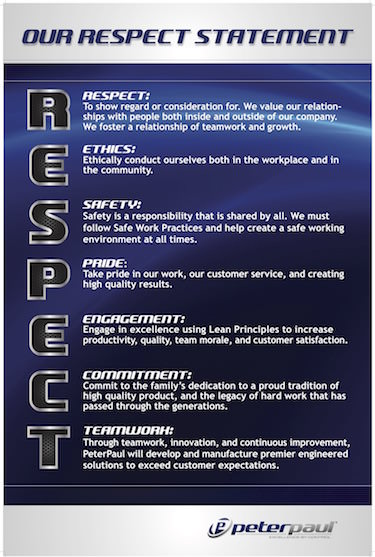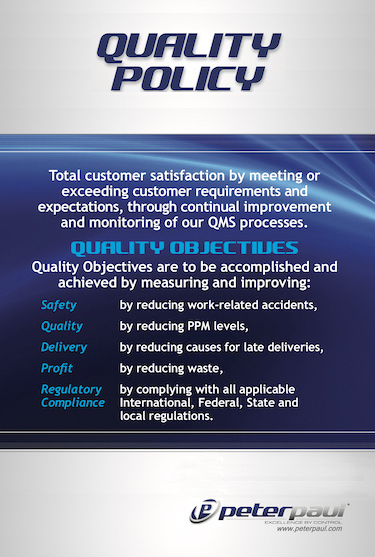 ---