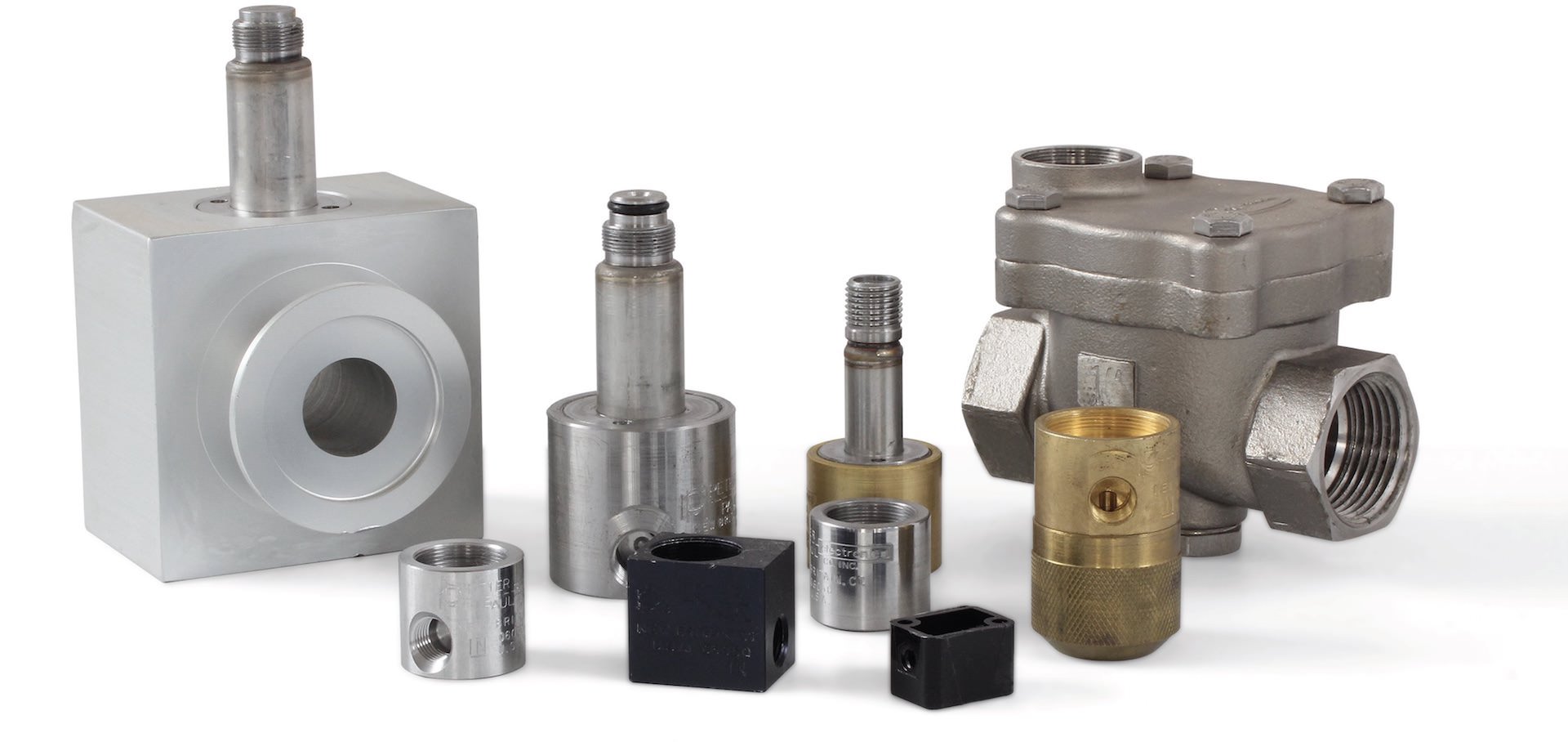 ---
Body Options
For Most Port Connectors
Constructed of stainless steel, brass, anodized aluminum, nylon, and other plastics. Manual override, metering, metered bypass, manifold mount, flange mount, 90° port left and right, orifice metering, and some other special options.
---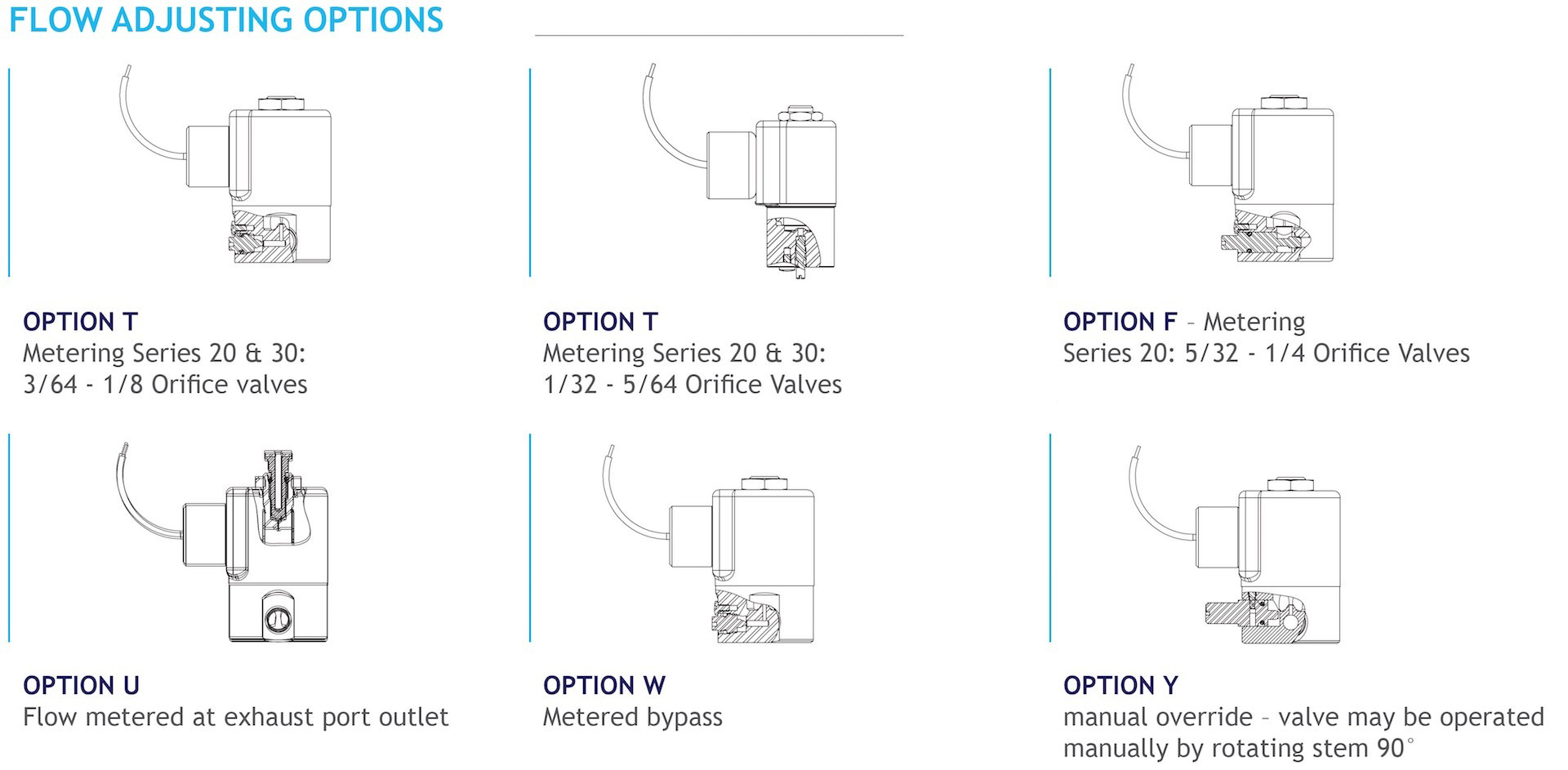 ---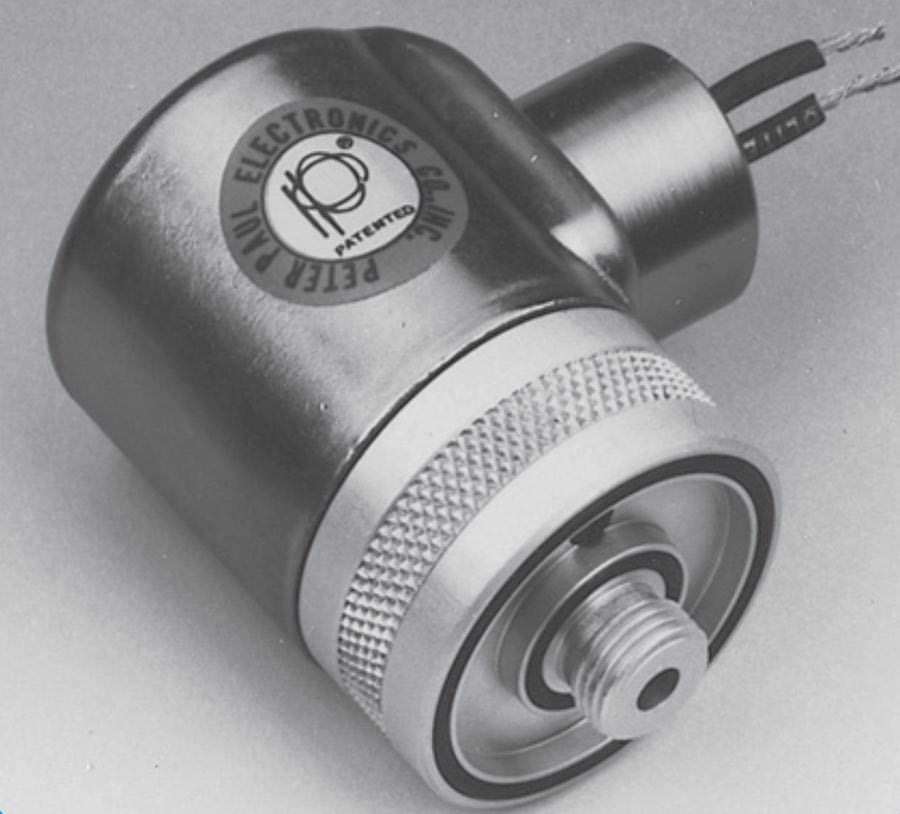 Screw-In Series 20 Solenoid Valve Bodies Offered with Large Ports
Our large port Screw-in Series 20 valve body is for simplified manifold mounting and speed in processes involving liquid or gaseous media. Compatible with brass, stainless steel, or anodized aluminum manifolds. These brass bodies incorporate dual O-rings to eliminate leakage and provide the required high burst pressure ratings.
---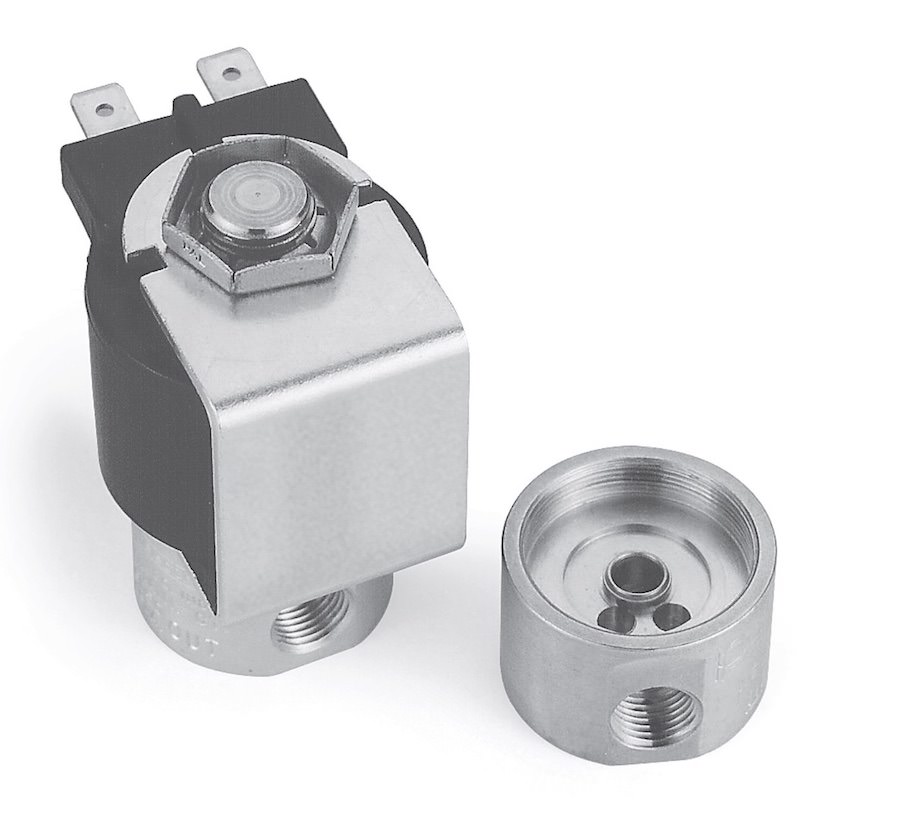 High Flow Valve
For LP and Natural Gas Applications
The Series 30 Normally Closed Valves for LP and natural gas has low pressures up to 2 psi, larger flow passages and drilled ports for higher flows through the valves. With a high flow of CV of .57, compact size, and economy, this solenoid valve can be used for commercial cookers or any kind of gas-fired heaters, decorative gas-fired lights, infrared heaters, small heaters, patio heaters, and more.
---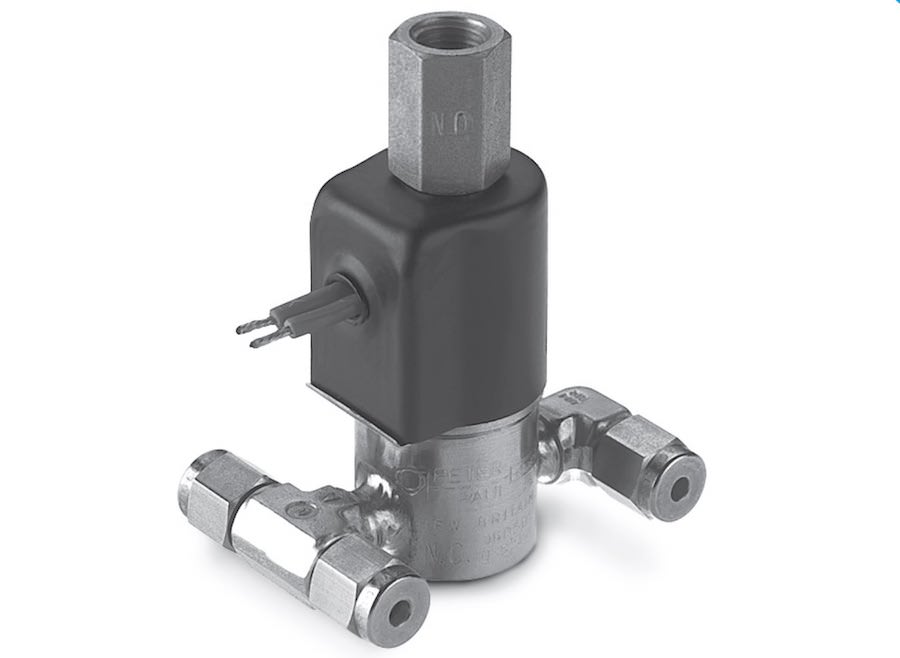 Welded Stainless Steel Fittings
Series 50
Series 50, 3-way, Directional Control Valve with stainless steel components and FKM seals for oxygen service incorporate welded fittings with threaded ends. Valves are designed to meet requirements in analysis equipment and other applications requiring welded components.
---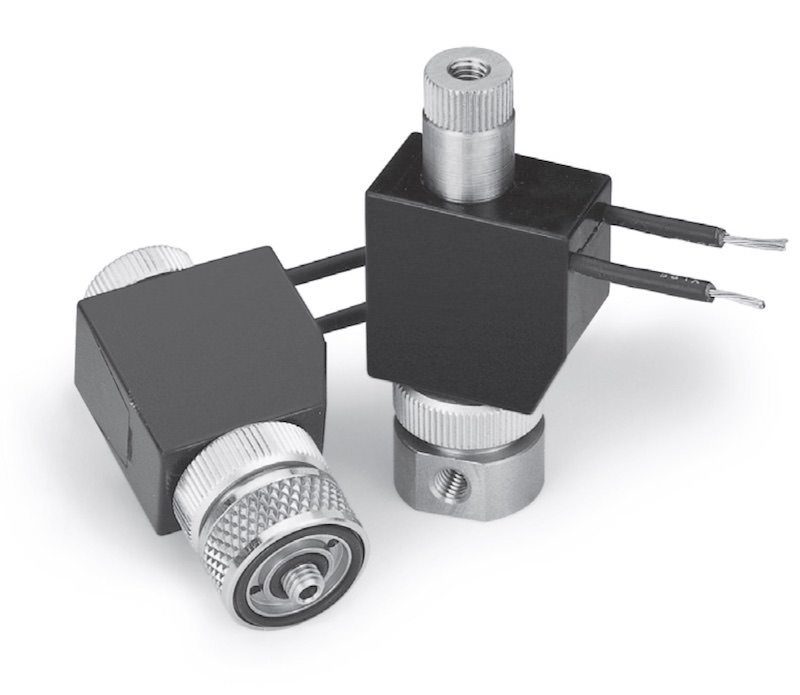 Stainless Steel Series 58 Solenoid Valves
Manifold Mount on 10-32 Female Threads
In addition to our line of molded 58 series solenoid valves, we have developed two stainless steel bodies that supplement the six models of plastic valves used in portable medical devices, analyzers, portable test equipment and similar applications.
Two stainless steel bodies are offered in 2-way normally closed 10/32 stud mount (valve shown on left), and 3-way normally closed, piped exhaust, 10/32 female ports (valve shown on right).
---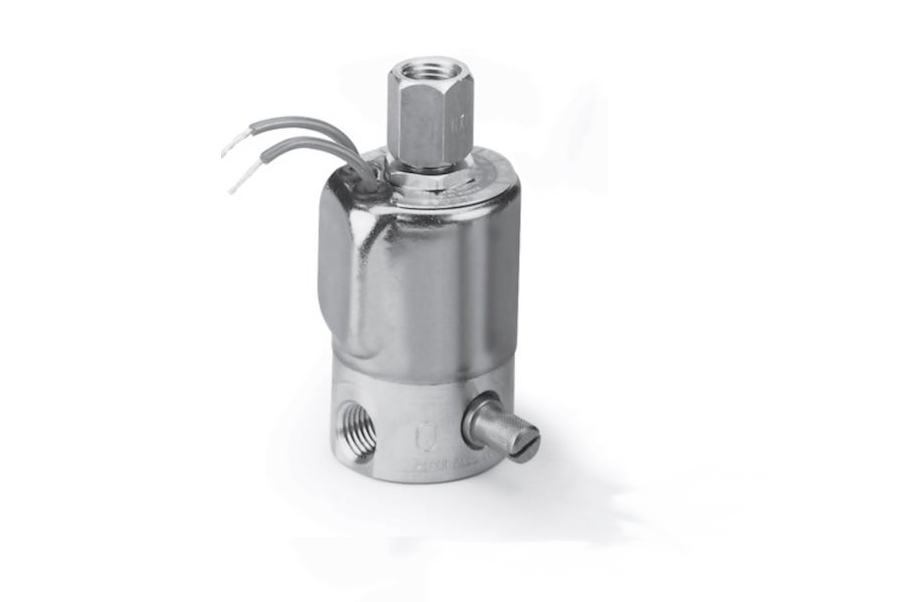 Manual Override Available in the 20 Series
Manual override allows solenoid valves to be shifted without the use of electricity.  This is a very useful feature during system start up and power outages.  The manual override is built into the body of the valve and requires a flat head screw driver to turn the knob to open and close the valve.   This manual override is not momentary and will stay shifted until the knob is turned back to the original position.  This feature is available in 2 way and 3 way 20 series solenoid valves whose maximum pressure rating is at or below 250 psi.   The manual override design is limited to 250 psi.  This feature can be used with the general purpose and explosion proof coil enclosures. 
---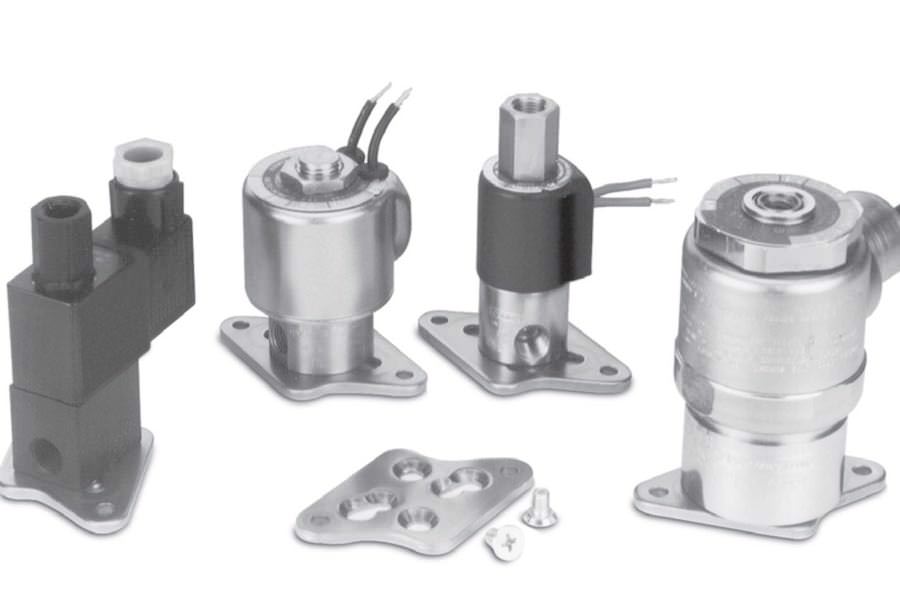 Universal Mounting Bracket
We have a universal mounting bracket for when the mounting surface is very thick or physically inaccessible. It is part number B96, for individual, solenoid valves in Series 15, 20, 30, 50, and 70.
The zinc plated, carbon steel bracket is provided with screws and several countersunk hole configurations, the brackets are easily installed and may FPO be used in virtually any operating environment.
---