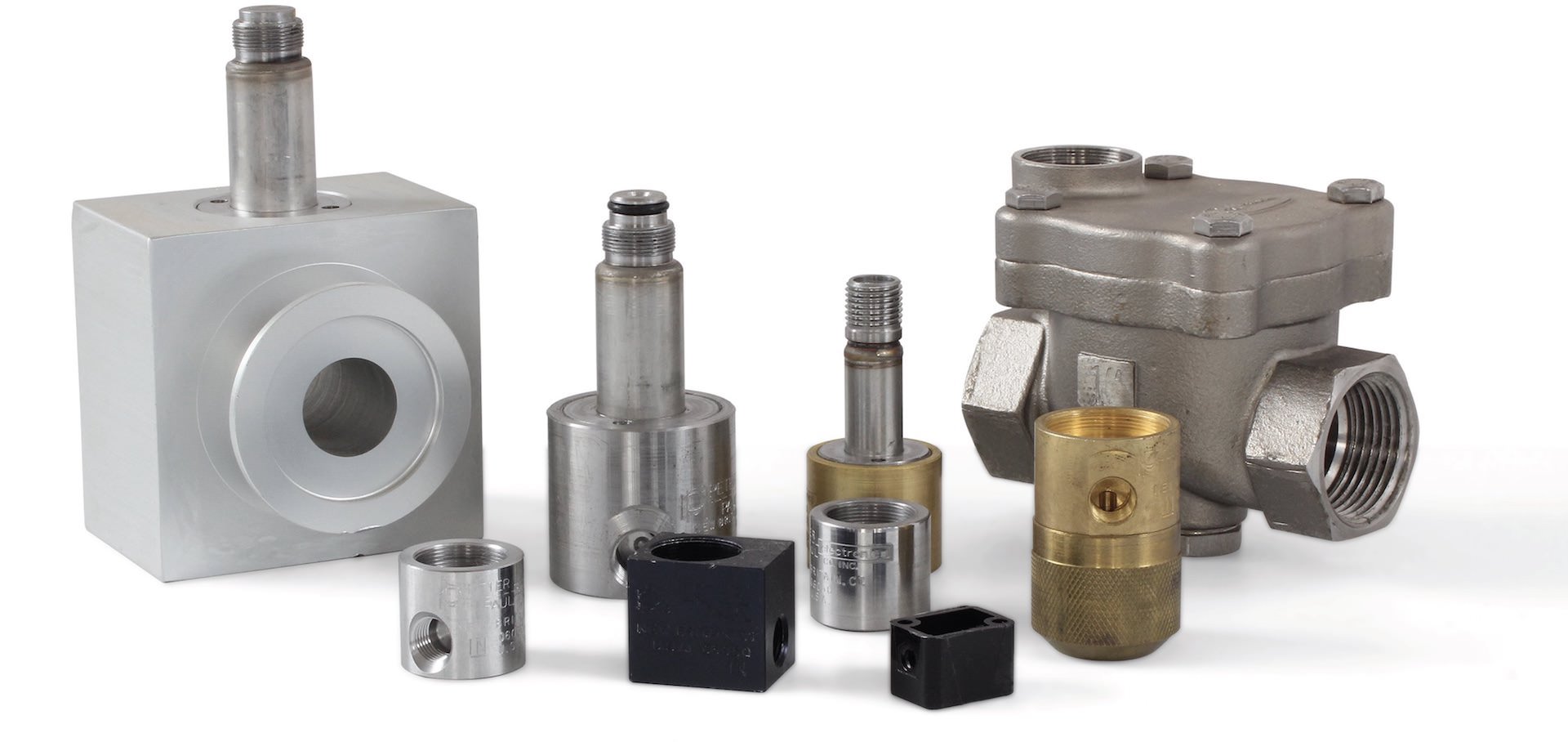 ---
Body Options
For Most Port Connectors
Constructed of stainless steel, brass, anodized aluminum, nylon, and other plastics. Manual override, metering, metered bypass, manifold mount, flange mount, 90° port left and right, orifice metering, and some other special options.
---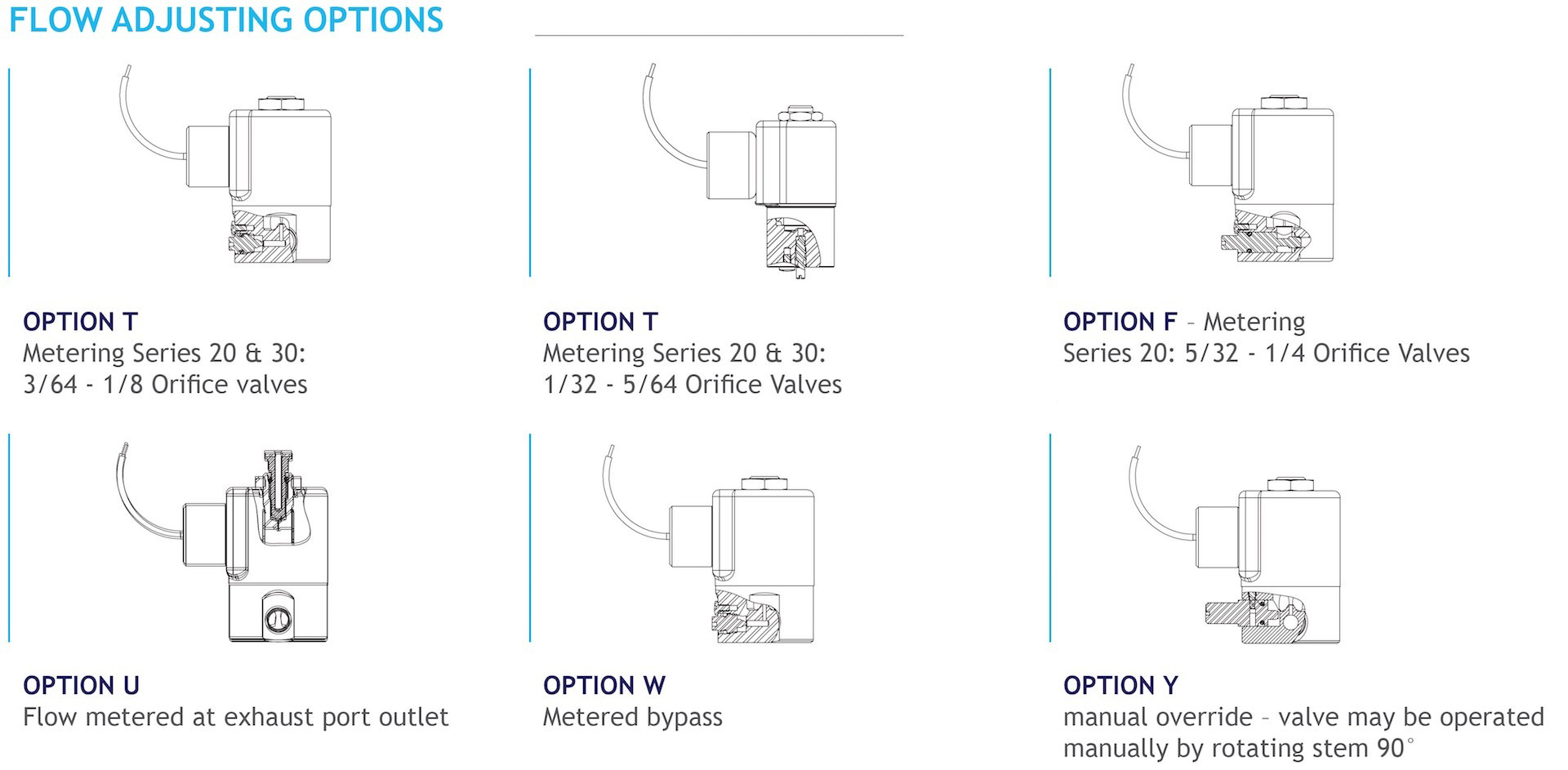 ---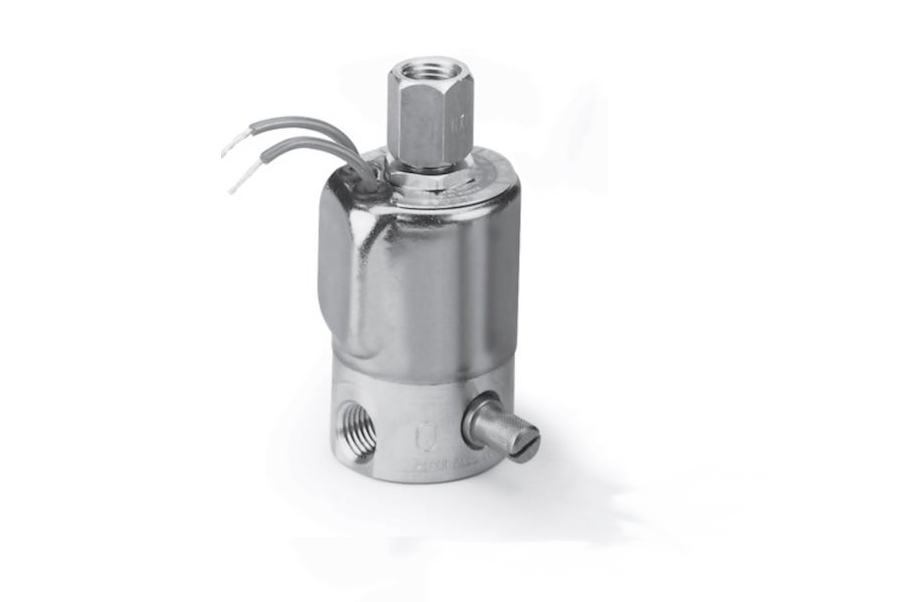 Manual Override Available in the 20 Series
Manual override allows solenoid valves to be shifted without the use of electricity. This is a very useful feature during system start up and power outages. The manual override is built into the body of the valve and requires a flat head screw driver to turn the knob to open and close the valve. This manual override is not momentary and will stay shifted until the knob is turned back to the original position. This feature is available in 2 way and 3 way 20 series solenoid valves whose maximum pressure rating is at or below 250 psi. The manual override design is limited to 250 psi. This feature can be used with the general purpose and explosion proof coil enclosures.
---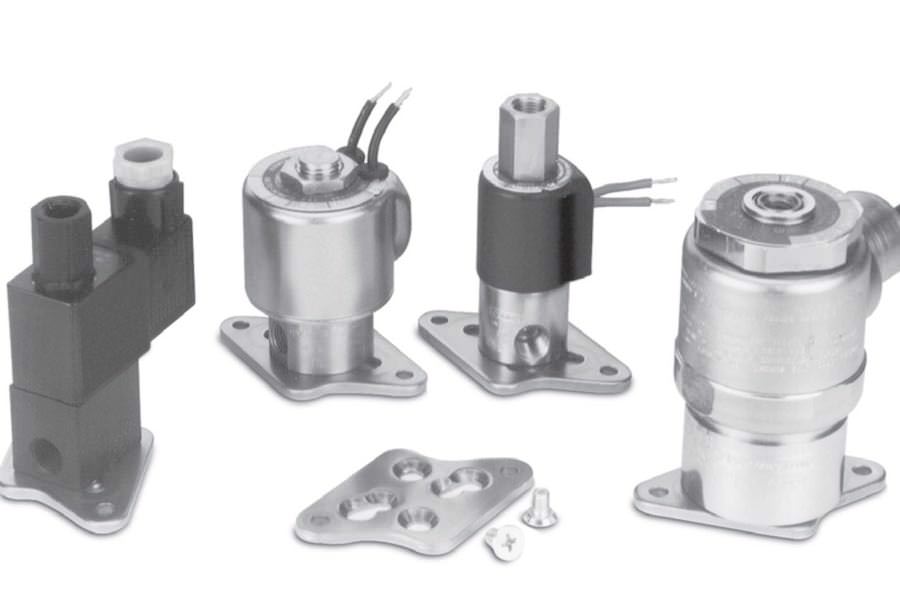 Universal Mounting Bracket
We have universal mounting brackets for when the mounting surface is very thick or physically inaccessible. The zinc plated, carbon steel brackets come with screws and several countersunk hole configurations, the brackets are easily installed and may be used in virtually any operating environment.
We have a flat bracket, part number B96, for solenoid valves in Series 15, 20, 30, 50, and 70 and the angled bracket, part number 20-30570, is available for solenoid valves in Series 15, 20,30 and 50.
---
---
Mufflers
EXHAUST MUFFLERS:
Rugged all-stainless construction
Sintered stainless muffler element
Compact design — low profile
1/8 and 1/4 NPT sizes
Low noise level i.e., exhaust noise of 3wnc valve at 100 psi and
200 Cpm reduced from 99dba to 75dba (measured
at 3 feet from muffler)
Can be used as breather vent filter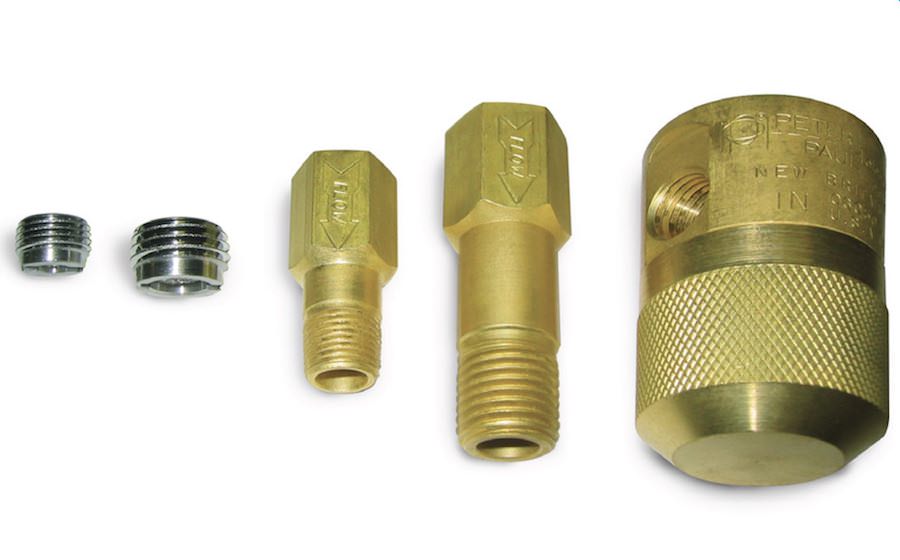 All PeterPaul are designed for maximum flow with minimum restriction and are compatible with all common media not reacting with brass or stainless steel.
---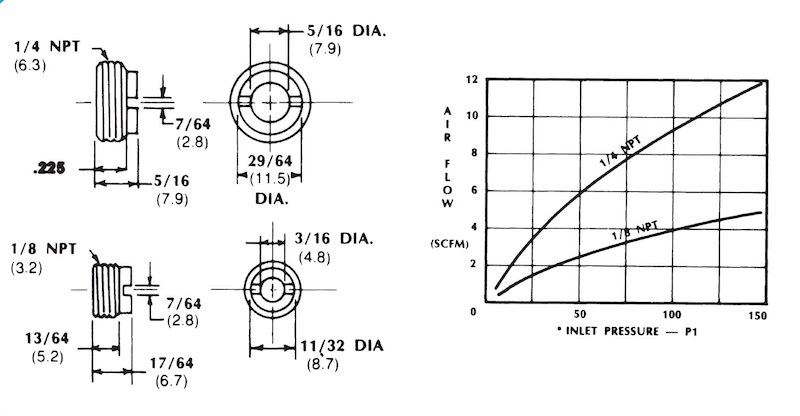 EXHAUST MUFFLER
The PeterPaul Exhaust Muffler is designed for use with air cylinders and control valves or wherever excessive noise due to exhausting air is a problem. These mufflers will fit into any 1/8 or 1/4 pipe port and will reduce exhaust noise substantially, yet will not cause excessive restriction.
SPECIFICATIONS:
Pipe Size: 1/8 or 1/4 NPT
Max. Working Press. Diff.: 400 PSI
Element Burst Press. Diff.: 4000 PSI
Temp.: -40° to +300°F
Materials: Stainless Steel Body with Sintered Stainless Element (75 Micron)
Media: Air and most gases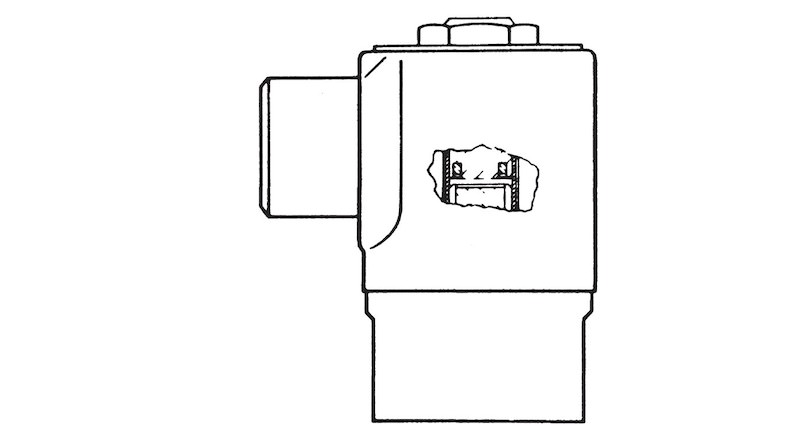 OPTION A — ALUMINUM SHADING RING
Used on valves where media is harmful to standard copper ring, but will not attack aluminum rings.
OPTION S — SILVER SHADING RING
Used on valves where media is harmful to standard copper ring, but will not attack silver rings.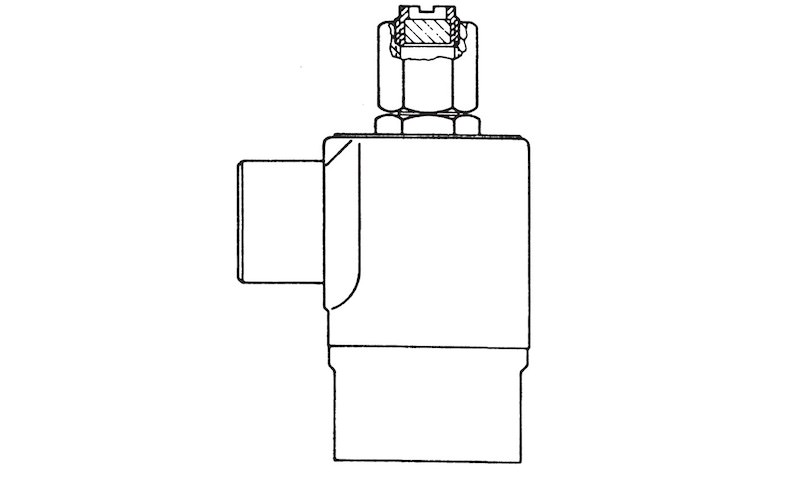 OPTION V — BUILT IN MUFFLER
Compact muffler located in valve outlet port to silence excessive noise. Muffler location will vary according to valve type — 3 WNC Valve Muffler in sleeve exhaust port, 2 WNC Valve Muffler in body outlet port, etc.
---
Special Options
3-Way and 2-Way Solenoid Valves for Quiet (No-Click) Operation
Peter Paul Electronics Co., Inc. has developed solenoid valves for use in medical applications such as hospital beds, breathing apparatus, and inflatable mattresses for burn patients in which a bumper is installed for quiet operation.
In normal industrial applications, the click of a solenoid valve is not an issue, but in the quiet of a hospital environment it can be nerve wracking to hear constant clicking as the valve is actuated. Several new plunger and bumper designs used in the 3-way function have a top seal but eliminate the metal-to-metal contact.
One way to "eliminate the click" is to put in a rigid top seal that's non compensating and doesn't move. The top seal contacts the end stop, but no metal contact is made. It requires a unique plunger and uses a special end stop to accommodate it. Many times the pressure ratings are reduced just a bit due to the increased air gap in the valve, affecting magnetic performance. Usually these applications are low-pressure air or vacuum, therefore the reduced rating of the valve is generally not an issue.
Rectified coils are also often specified in medical equipment, either full bridge or half bridge, to eliminate the potential for noise. Avalve, which might potentially cause a hum or buzz can be very annoying to a patient, so a full wave rectified unit for AC service is often preferred. A DC unit, not requiring a rectifier, is sometimes used in specific applications.
Also common is a bumper in a 2-way valve, usually just a flat disk with no sealing action. Bumpers may be urethane or filled Teflon or special low cold-flow Teflon, which doesn't become deformed like virgin Teflon.
Occasionally, a bumper is included in a valve for a non-medical application where long life is critical. With a bit more cost, a Teflon coated plunger combined with a bumper will provide very long, quiet valve life under many operating conditions.
`
---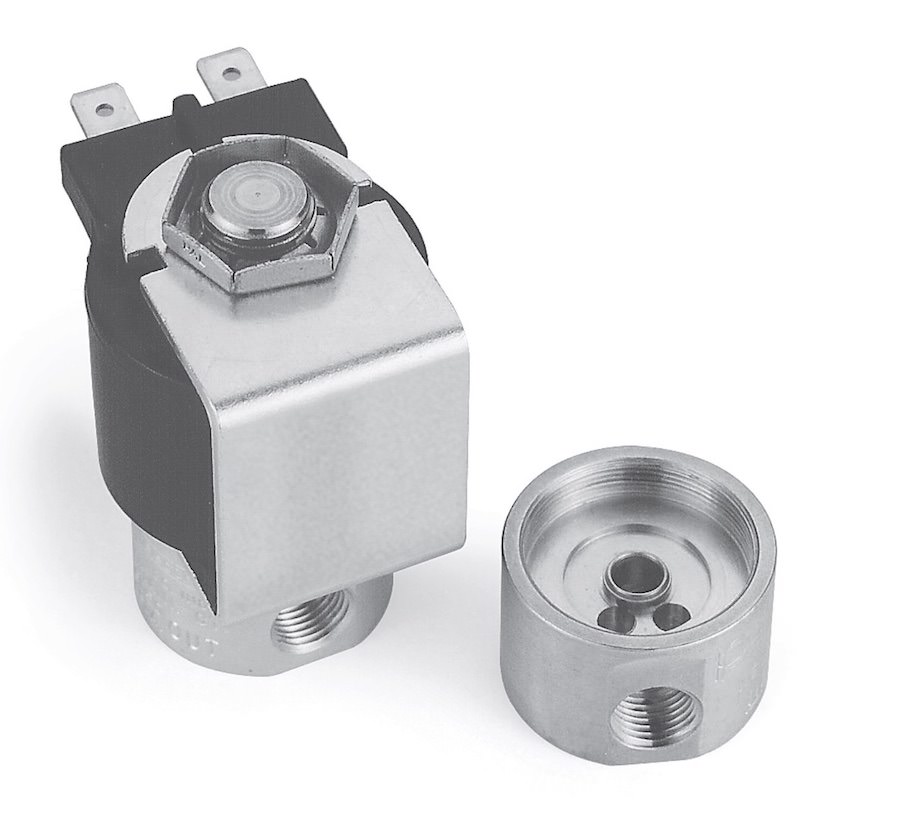 High Flow Valve
For LP and Natural Gas Applications
The Series 30 Normally Closed Valves for LP and natural gas has low pressures up to 2 psi, larger flow passages and drilled ports for higher flows through the valves. With a high flow of CV of .57, compact size, and economy, this solenoid valve can be used for commercial cookers or any kind of gas-fired heaters, decorative gas-fired lights, infrared heaters, small heaters, patio heaters, and more.
---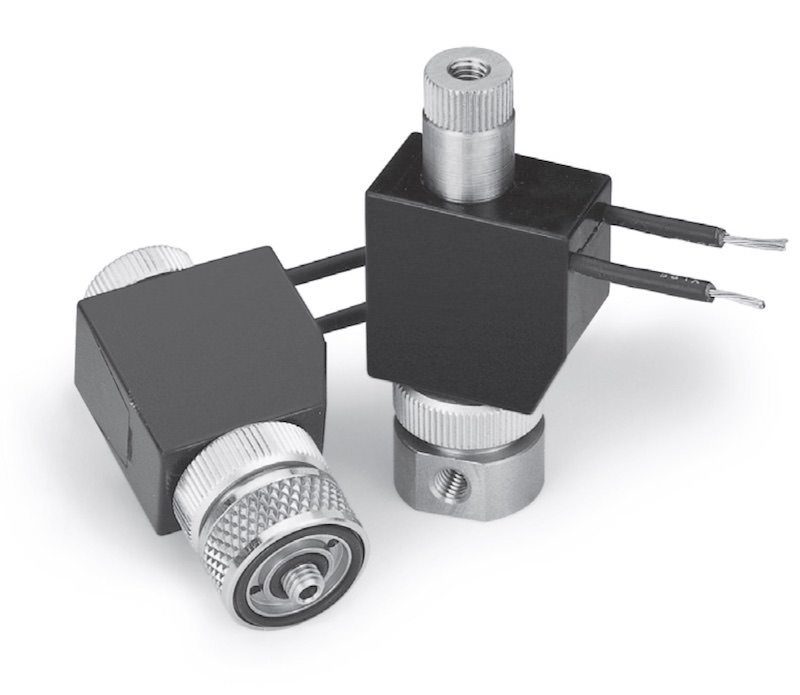 Stainless Steel Series 58 Solenoid Valves
Manifold Mount on 10-32 Female Threads
In addition to our line of molded 58 series solenoid valves, we have developed two stainless steel bodies that supplement the six models of plastic valves used in portable medical devices, analyzers, portable test equipment and similar applications.
Two stainless steel bodies are offered in 2-way normally closed 10/32 stud mount (valve shown on left), and 3-way normally closed, piped exhaust, 10/32 female ports (valve shown on right).
---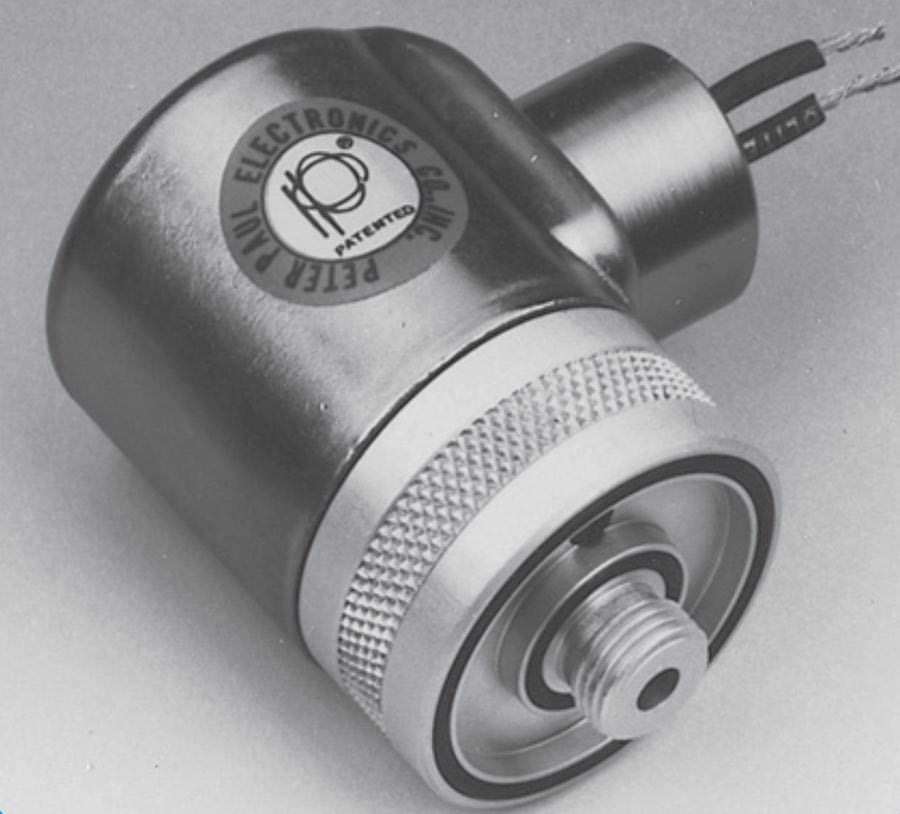 Screw-In Series 20 Solenoid Valve Bodies Offered with Large Ports
Our large port Screw-in Series 20 valve body is for simplified manifold mounting and speed in processes involving liquid or gaseous media. Compatible with brass, stainless steel, or anodized aluminum manifolds. These brass bodies incorporate dual O-rings to eliminate leakage and provide the required high burst pressure ratings.
---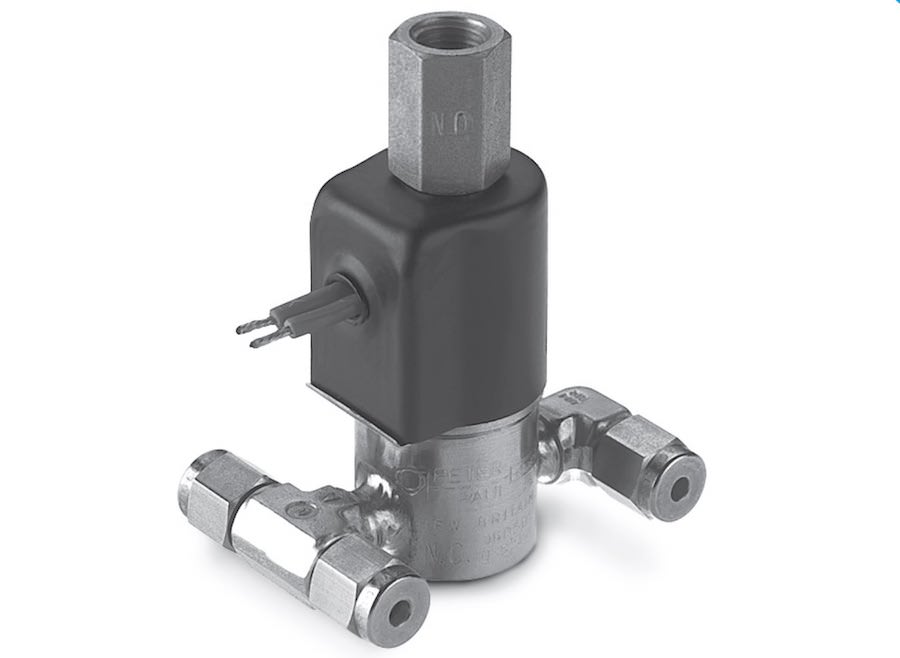 Welded Stainless Steel Fittings
Series 50
Series 50, 3-way, Directional Control Valve with stainless steel components and FKM seals for oxygen service incorporate welded fittings with threaded ends. Valves are designed to meet requirements in analysis equipment and other applications requiring welded components.
* Minimum order quantities apply.