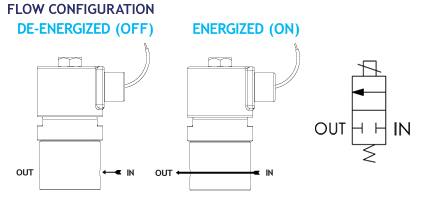 ---
Super valves that have ratings that formerly required valves of much greater size. They are higher flow at low pressures and have quick media fill or dump for air and inert gases.
• Large orifice.
• Direct Linked.
• Operates from 0 to 150psi.
• Operates on differential pressure — Internal Pilot.
• NPT threaded connections.
• Same coils and housings as our popular 70 Series.
* Consult representative or factory for options and specifications