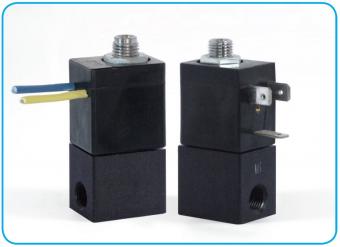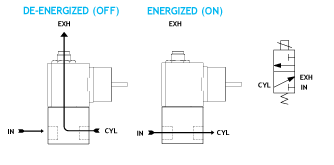 3-WAY NORMALLY CLOSED (e to a)
---
3-Way Normally Closed — Magnet Latching Valve (exhaust to atmosphere) The little black box — magnetic components encased in epoxy for durability and reliability. Interior parts are stainless steel and anodized aluminum. The valves may be used with air, inert gas and liquid media at pressures from vacuum to 200 psi — depending upon orifice size and configuration. For those who require extra heat resistance and media compatibility, FKM and other elastomers are available.
Small, lightweight and economical.
Operating pressures from vacuum to 200 psi.
Quality design and construction.
* Consult representative or factory for options and specifications